Learn the First Rule for Leadership Success
In the movie, A Bug's Life, Hopper the grasshopper says, "The first rule of leadership is everything is your fault." That certainly can seem to be the way it is, but that's more a potential outcome than a rule. There are a couple of other ways out there to define the first rule for leadership success:
Both of these relate to good advice. You can't lead your team if you aren't involved. Leading from "on high", through edicts, emails, phone conferences or texts doesn't cut it today. Never really has. Employees experience way too much of that loftiness and it leads to their disengagement. It's also hard trying to be something you aren't. Plus, it isn't authentic.
The Problem with Leadership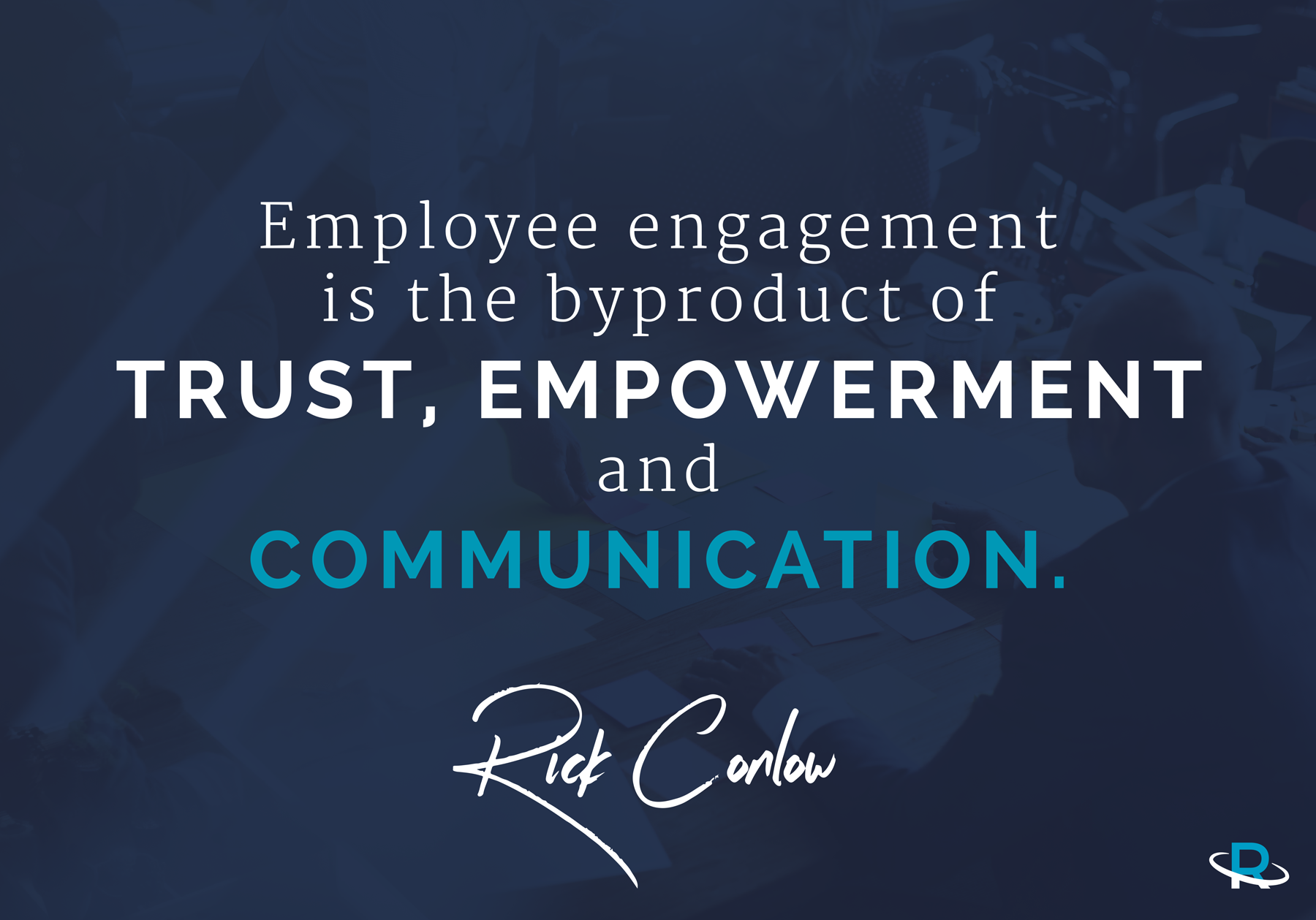 In a quick study of what's going on in organizations today there are two powerful clues to the first rule of leadership. Here's the evidence:
Lower employee engagement leads to significantly poorer business results. The top-down approach to leadership never really worked. That's about holding on to power, not releasing the potential of people. Trust is broken at unprecedented levels in all types of organizations, especially in business and government.
The Antithesis of the First Rule for Leadership
Why don't people trust business leaders?
Tony Hayward former CEO of BP declared the antithesis of the first rule of Leadership. In the midst of the tragic Deepwater Horizon oil spill of 2010, the worst spill in US history, while dealing with it Hayward said, "…I would like my life back." He also commented to BP executives, "What did we do to deserve this?!". He seemed more concerned about himself and the company, like so many other executives and managers, than he was about the employees who died, the environmental disaster and economic blow endured by the employees and their communities.
Employees are wary of leaders that:
are aloof and arrogant
are selfish and seemingly unconcerned about their success
are unethical and lack integrity
 treat them poorly in terms of respect, compassion, kindness
don't listen to their concerns
fail to deal with problems in a fair or timely manner
The First Rule for Leadership Success
The above traits fan the flames of employee fears, dissatisfaction and discontentment which decreases employee performances across the board. The first rule of leadership success for any supervisor, manager and executive is that "It isn't about you." Rare are the leaders who make the time to understand, listen, empathize, and act on the needs or issues of their teams and other constituents. These leaders know that when their team wins, they win. So they empower the team, clear away obstacles, encourage and train them, and support them in any positive way they can. They create trust.
Donald Rumsfeld, former US Defense Secretary, once said, "Reports that say that something hasn't happened are always interesting to me, because as we know, there are known knowns; there are things we know we know. We also know there are known unknowns; that is to say we know there are some things we do not know. But there are also unknown unknowns – the ones we don't know we don't know." This governmentese talk alienates others and gives a classic example of managers who are aloof to the needs of others and don't know or care about the first rule of leadership.
In contrast Nelson Mandela said, "A good leader can engage in a debate frankly and thoroughly, knowing that at the end he and the other side must be closer, and thus emerge stronger. You don't have that idea when you are arrogant, superficial, and uninformed." And that's the big problem isn't it?
Do you want a proven game-plan for your management career success? If so, check out Rick's Superstar Leadership book   
Overcome your career obstacles and past management mistakes, go here to transform into a leader: RealTime Learning and Training.